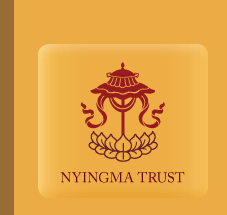 Dharma Books
Gesture of Balance - $17.00

Gesture of Balance, a Guide to Awareness, Self-healing, and Meditation by Tarthang Tulku presents topics relevant to daily life that turn the mind to the Dharma: the truths of impermanence; honesty, the starting point for change; talking responsibility; awakening compassion; relaxation and meditation; and discovering and experiencing the natural state of mind.

Tibetan Meditation - $18.00

Tibetan Meditation offers practical essays, step-by step exercises, and many illuminating stories. We learn how to prepare mind and body for meditation, let go of fear and anxiety, be more honest and compassionate, transcend the illusion of time, and become more focused and at the same time more relaxed.

Knowledge of Freedom: Time to Change - $21.00

Knowledge of Freedom – Time to Change by Tarthang Tulku, published in 1986, raises fundamental questions about the dynamics of modern life and the mental habits that determine what we can think and do. It engages the currents of life on a visceral level, moving from the sweep of history to an intimate analysis of self and the notion of I. A must read for all people interested in psychology and how to integrate knowledge into daily life.
2210 Harold Way
Berkeley, CA 94704
(001) 510-540-7639
Copyright © 2010 Nyingma Trust. Todos os Direitos Reservados.


Portuguese

English