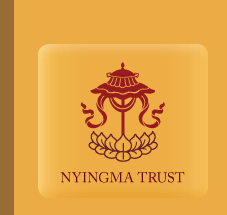 Gift Certificates
Gift Certificate - $108.00

Gift certificates can be sent by email instantly or by mail on the date that you wish. A gift certificate is important for two very important reasons. First, the person who receives the gift certificate will cherish the thoughtfulness of your remembering and honoring an important occasion or holiday. Second, you can easily solve the problem of what to give, because a gift certificate will enable your loved ones to pick out exactly what they want to receive.

The certificate is redeemable at the Nyingma Trust online store.
"Future generations may be able to appreciate these sacred forms not just as artistic expressions, but as symbols of the Enlightened Ones, a record of the lineage of the Buddha down to modern times. May these images hold the doorway to enlightenment open for the future."

-Tarthang Tulku
2210 Harold Way
Berkeley, CA 94704
(001) 510-540-7639
Copyright © 2010 Nyingma Trust. Todos os Direitos Reservados.


Portuguese

English