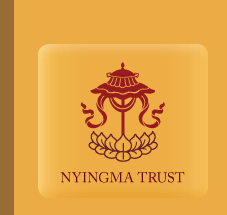 Handmade Copper Statues
These high-quality copper statues, cast in a leading Kathmandu Valley workshop, have an oxidized, antique finish with gilt accents and ornamentation. The faces are finished in the traditional Nepalese 'cold gold' style with features hand painted by Tibetan artists.

Copper and gold Medicine Buddha - $195.00

The Medicine Buddha holds a bowl of medicinal herbs in his left hand while extending his right hand in the benevolent gesture of offering comfort and healing.

Copper and gold Padmasambhava - $195.00

Padmasambhava, or Guru Rinpoche, is revered in Tibet as the spiritual son of the Buddha Amitabha. He was born from a lotus to transmit the esoteric teachings and sustain the light of the Buddhadharma during the chaos of our modern times. He holds a vajra in his extended right hand and a skullcup filled with elixir in his left.
2210 Harold Way
Berkeley, CA 94704
(001) 510-540-7639
Copyright © 2010 Nyingma Trust. Todos os Direitos Reservados.


Portuguese

English