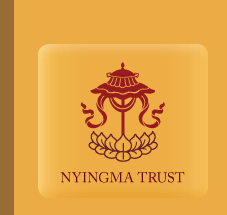 Prayer Malas
Bone Mala - $35.00

These bone prayer beads are embedded with turquoise and coral stones and precious metals, whch are known for their healing properties.

Rosewood Colored Mala - $25.00

The rosewood colored prayer beads are embellished with faux turquoise counter beads and silver rings to count your mantras.
"Future generations may be able to appreciate these sacred forms not just as artistic expressions, but as symbols of the Enlightened Ones, a record of the lineage of the Buddha down to modern times. May these images hold the doorway to enlightenment open for the future."

-Tarthang Tulku
2210 Harold Way
Berkeley, CA 94704
(001) 510-540-7639
Copyright © 2010 Nyingma Trust. Todos os Direitos Reservados.


Portuguese

English