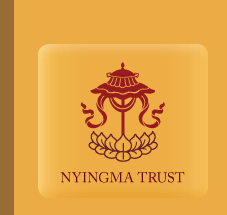 Prayer Wheels
The prayer wheels we offer are made by highly skilled craftsmen in the Himalayas, trained in the sacred tradition of metal repoussé. Each prayer wheel is filled with over 2 million repetitions of the mantra of Avalokitesvara, Om Mani Padme Hum.

Table Top Prayer Wheel - $75.00

The silver table top prayer wheel, beautifully inlaid with coral and turquoise, rests on a lotus base.

Wall-Mounted Prayer Wheel - $59.00

The wall-mounted prayer wheel spins in a carved wooden frame that can be easily mounted just inside or outside your door. As you enter and leave, you can spin the wheel clockwise to send millions of mantras into the universe as blessings for all beings.
"Future generations may be able to appreciate these sacred forms not just as artistic expressions, but as symbols of the Enlightened Ones, a record of the lineage of the Buddha down to modern times. May these images hold the doorway to enlightenment open for the future."

-Tarthang Tulku
2210 Harold Way
Berkeley, CA 94704
(001) 510-540-7639
Copyright © 2010 Nyingma Trust. Todos os Direitos Reservados.


Portuguese

English