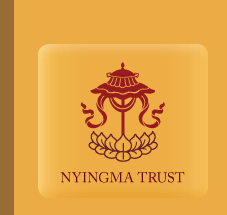 Stupas
Stupas are symbols of Dharmakaya, the formless aspect of enlightenment free of all attributes. In Tibet where they are known as chortens, they are venerated as manifestations of the body, speech, and mind of the Buddha and the stages of the spiritual path. They are traditionally placed on the highest level of an altar.

Carved Walnut Stupa - $35.00

These simple wooden stupas are hand-carved from blocks of walnut left over from building ritual drums for Odiyan's temples. Each one is unique, flowing with blessings as you practice, a reminder of the timeless immanence of enlightenment. Also a very auspicious gift for close friends.

Stupa Pin - $12.00

Our elegant gold-plated Stupa pins, created for the 1996 Odiyan Open House, replicate Odiyan's 108 foot tall, gold-leafed Enlightenment Stupa. Wear it close to your heart or place it on your altar.
"Future generations may be able to appreciate these sacred forms not just as artistic expressions, but as symbols of the Enlightened Ones, a record of the lineage of the Buddha down to modern times. May these images hold the doorway to enlightenment open for the future."

-Tarthang Tulku
2210 Harold Way
Berkeley, CA 94704
(001) 510-540-7639
Copyright © 2010 Nyingma Trust. Todos os Direitos Reservados.


Portuguese

English