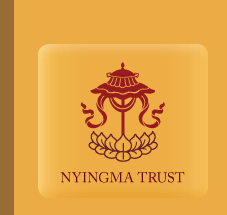 Thankas
The sacred images of Buddhas, great Bodhisattvas, and protective deities, both radiant and awesome, embody the creative energy of enlightenment and convey that energy to the viewer.

Medicine Buddha Mandala - $150.00

This mandala depicts the Medicine Buddha (Sangye Menla) in the central palace where the transforming power of healing resides. We have produced a special giclée edition of this masterfully-painted Tibetan thanka using vibrant archival inks on canvas, which closely replicates a hand-painted thanka. It is framed in an adaptation of the traditional method, using wooden dowels finished with golden fineals. This exquisite thanka will emanate healing blessings wherever it resides. Click on the Thanka image to zoom in!

Brocade Thanka - $100.00

In the Tibetan Buddhist tradition, images and symbols are meant to embody the innate presence of the Buddha – the self-originated, unborn, unchangeable essence of all beings. These thankas are made from the finest Tibetan brocade and feature auspicious symbols and motifs. Our most popular giclées – reproductions on canvas of ancient thankas – were chosen for this precious method of presentation. Each brocade frame is hand sewn in the centuries-old traditional framing technique.
2210 Harold Way
Berkeley, CA 94704
(001) 510-540-7639
Copyright © 2010 Nyingma Trust. Todos os Direitos Reservados.


Portuguese

English