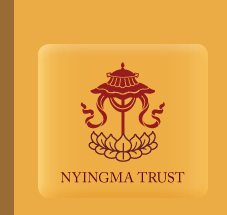 Singing & Offering Bowls
Gold/Silver Plated Singing Bowl - OUT OF STOCK

These two elegant bowls have unusually resonate and pleasing tones which stimulate the senses and deepen meditation. The top bowl is made of a gold alloy, while the bottom bowl is plated with a silver alloy. Both are etched with the 8 auspicious symbols. Every singing bowl comes with a red brocade cushion and carved wooden striker.

Offering Bowls

A set of seven offering bowls may be placed on a shrine and filled with water daily as part of a traditional practice. This ritual is also an effective means of cultivating generosity, as water can be given freely to all without clinging.
"Future generations may be able to appreciate these sacred forms not just as artistic expressions, but as symbols of the Enlightened Ones, a record of the lineage of the Buddha down to modern times. May these images hold the doorway to enlightenment open for the future."

-Tarthang Tulku
1815 Highland Place
Berkeley CA 94709
510-809-1550
Copyright © 2017 Nyingma Trust. All Rights Reserved


Portuguese

English