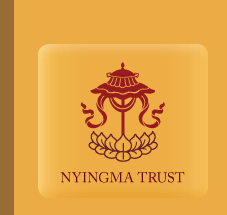 Amulets
Amulets imprinted with symbols and prayers invoking the beauty and peace of spiritual perfection have been carried by pilgrims for centuries.They are often worn by travelers as protections and as reminders of the Buddha's wisdom and compassion, and are also considered auspicious gifts.

Om Turquoise/Lapis Locket - $50.00

We offer here a Silver Gao Locket (left) with the Sanskrit Om symbol, surrounded by a turquoise and deep blue lapis lazuli inlay. The OM pulls out to reveal a recessed core, which can be filled with mantras or healing substances. Color combinations may vary slightly.

Prayer Wheel Pendant - $60.00

Our prayer wheel pendants (right) are beautifully handcrafted in pure silver. The cases are inscribed with the mantra Om Mani Padme Hum is inscribed in sacred Lantsa script, and the cases are ornamented with finely detailed filigree work. Each pendant contains microfilm with over 1.8 million repetitions of the Mani mantra, a prayer invoking the blessings of compassion. Color combinations may vary slightly.
"Future generations may be able to appreciate these sacred forms not just as artistic expressions, but as symbols of the Enlightened Ones, a record of the lineage of the Buddha down to modern times. May these images hold the doorway to enlightenment open for the future."

-Tarthang Tulku
2210 Harold Way
Berkeley, CA 94704
(001) 510-540-7639
Copyright © 2010 Nyingma Trust. Todos os Direitos Reservados.


Portuguese

English