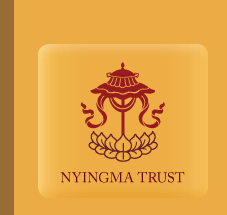 Incense Burner & Mindroling Incense
Incense Burner - $49.00

This finely embossed copper incense burner can also serve as your incense holder. By removing the dome shaped top, incense can be stored inside the tube. The base is 1.5 inches wide, able to accomodate a box of 11-inch long Tibetan incense. By unscrewing the bottom, a stick of incense can be placed in the holder, sending wafts of fragrance out through the burner.

Mindroling Incense- $20.00

Known for its high-grade incense, Mindroling monastery in Tibet follows a time-honored formula which includes precious substances used in the Tibetan medical tradition. Its distinctive fragrance renders it appropriate for offering to representations of the Buddhas. Ingredients include sandalwood and saffron blended with more than 30 precious healing herbs.
"Future generations may be able to appreciate these sacred forms not just as artistic expressions, but as symbols of the Enlightened Ones, a record of the lineage of the Buddha down to modern times. May these images hold the doorway to enlightenment open for the future."

-Tarthang Tulku
2210 Harold Way
Berkeley, CA 94704
(001) 510-540-7639
Copyright © 2010 Nyingma Trust. Todos os Direitos Reservados.


Portuguese

English